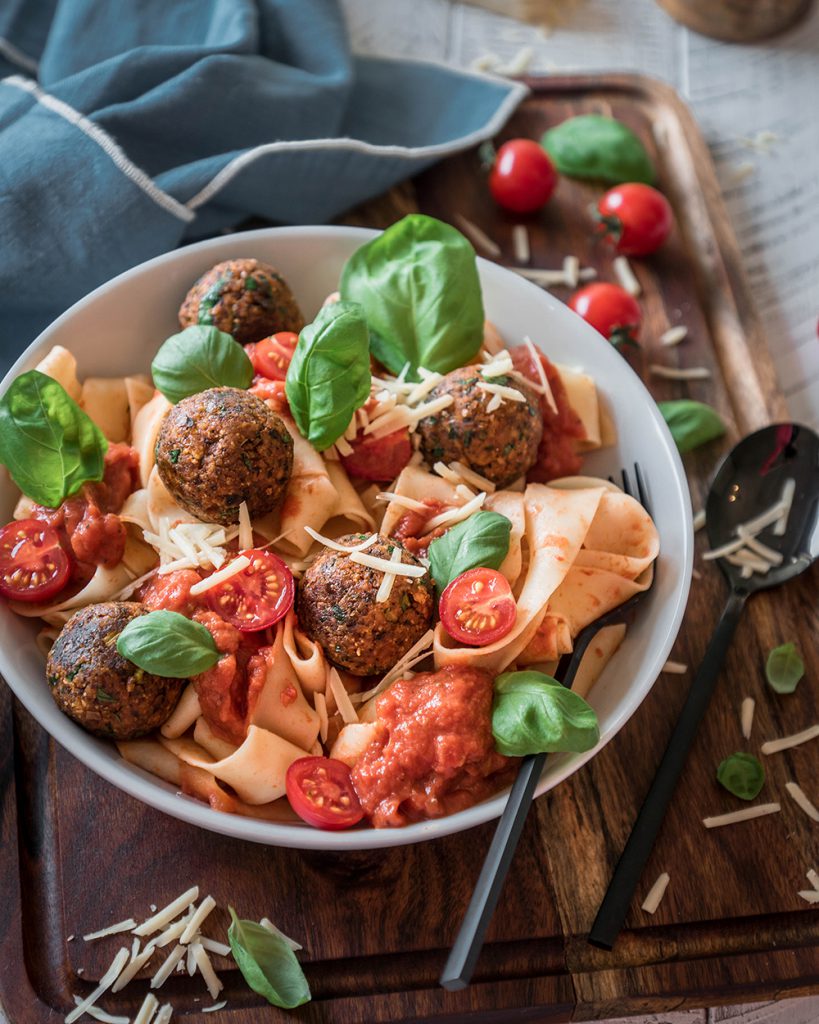 Ooh this is so one of our favorite dishes ever! For kids, men, meatlovers and pasta-freaks: a dream come true! Minced meat was basically the only meat we had as kids. And to tell you right from the start: for these meatballs you don't need any meat, but only the good old tofu. Vegan, full of nutrients and made of the happy tofu pet. Why? Because any taste you want you can get it from veggies. From caramelizing the tomatoes, browning onions, seasoning and aromatic herbs. Yay! Life can be so beautiful. Only for forming the balls I recommend getting some help…we all wanna eat some day.
Have fun trying out this deliscious recipe, make use of your kitchen und reblive some of those childhood memories. Like in the good old days. In any case this is my absolute soulfood, young or old(er).
Serves 4 with 16 meatless balls.
Präparation time: 45 minutes
Ingredients:
200 g Tofu, firm
1 onion
150 g mushrooms
3 EL tomato puree
salt, pepper, paprika, nutmeg
oregano, thyme
50 g (1/2 cup) breadcrumbs
30 g (2 tbsp) cornstarch
50 ml plant based milk
1/2 bunch of parsley
lots of olive oil
1 liter of tomato sauce
500 g Papardelle pasta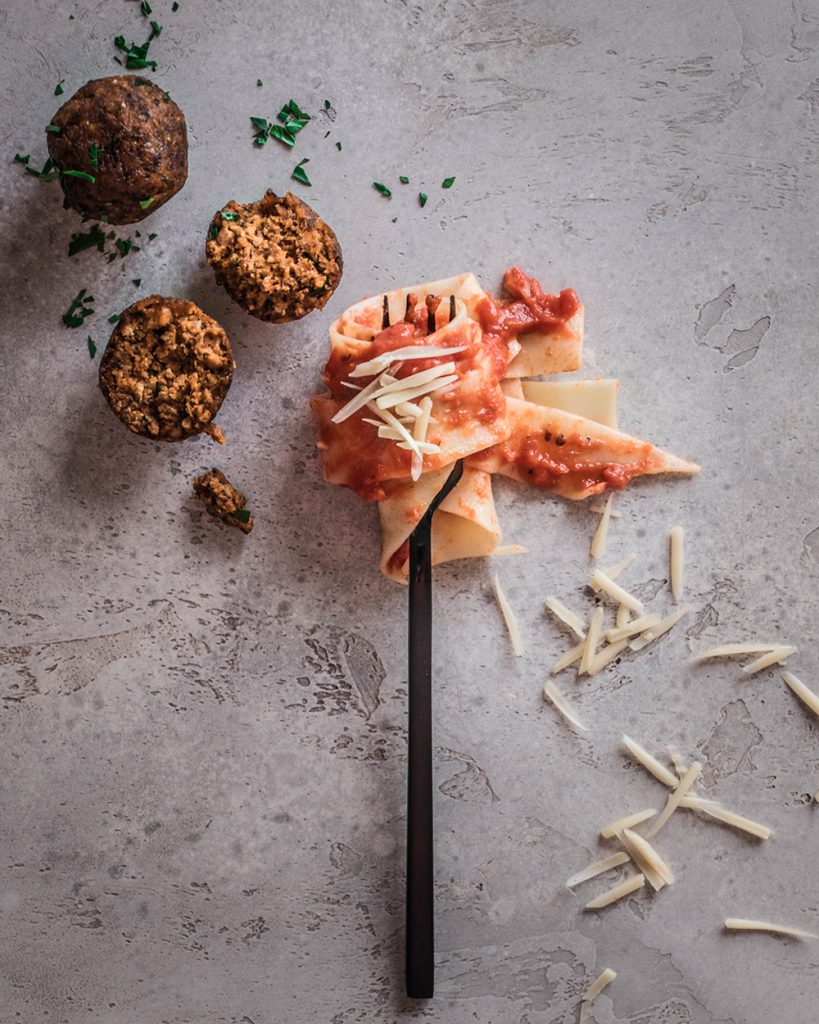 Shop the tofu, Orion and mushrooms, then shared with your food processor. Fry in the Hot Pan, adding the Tomate purer and seasoning well. Let caramelize for a bit, then put aside to cool down.
Mix the tofu with the Breadcrumbs, starch, milk and persil and season to taste. The paste should be pretty dry but meist enough to form Balls and hold together. Form 16 Balls and Fry in Olive oil. If you want to use less oil, you can bake the Balls in the oben at 180°C upper and lower heat.
In the meantime you can prekäre the Tomate Sauce and cook your pasta. Serve the pappardelle with the sauce and meatballs and enjoy! Bon Appetit, lovelies!