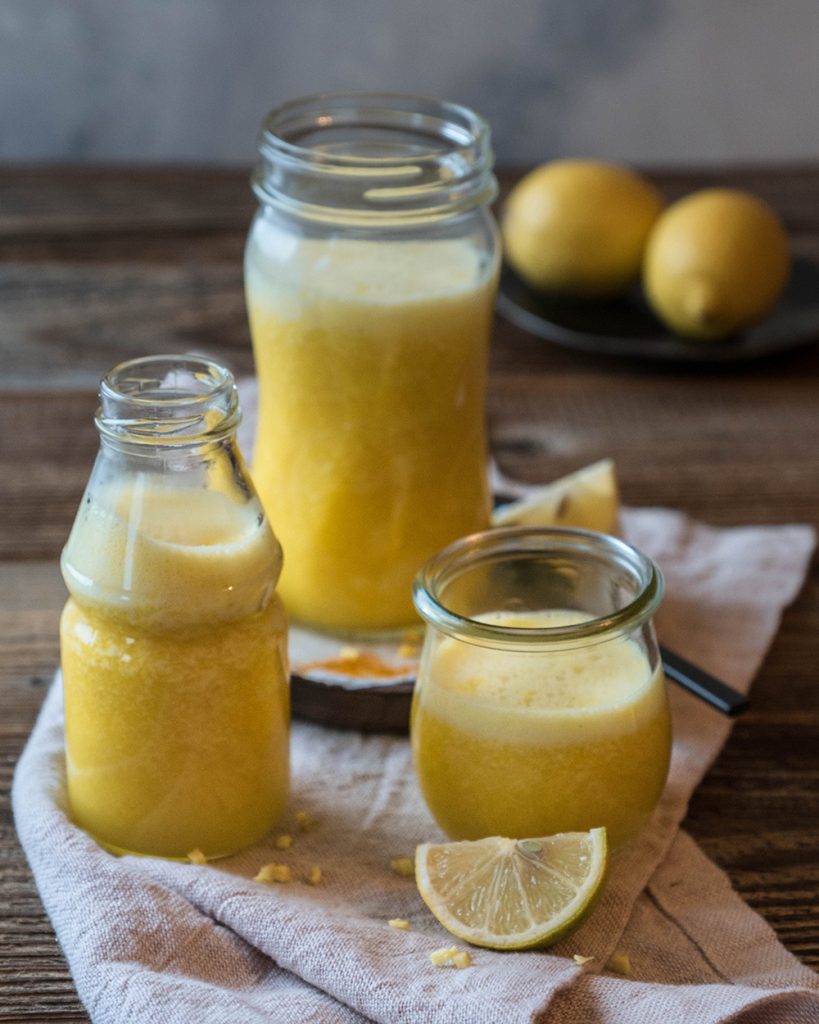 Best thing you can possibly do, when on the threshold to catching a cold is taking ginger shots. I've been there, I can assure you. You feel bad and want to stay in bed having chocolate? Skip the chocolate and have these and you'll be healthy in no time. I'm not saying it's easy, nor it tastes like heaven – you'll probably start crying from the spicyness – but it'll be worth it. So here comes the health elixir.
Makes 1 glass as in 3 shots.
Preparation time: 2 Minutes
Ingredients:
1 ginger tuber (as big as my thumb)
1 smaller turmeric tuber
Juice of 1 lemon
1 cup (240ml) water
Just blend all ingredients in a blender until smooth. Drink within 10 minutes. Twice a day is better ;-). Get well soon!