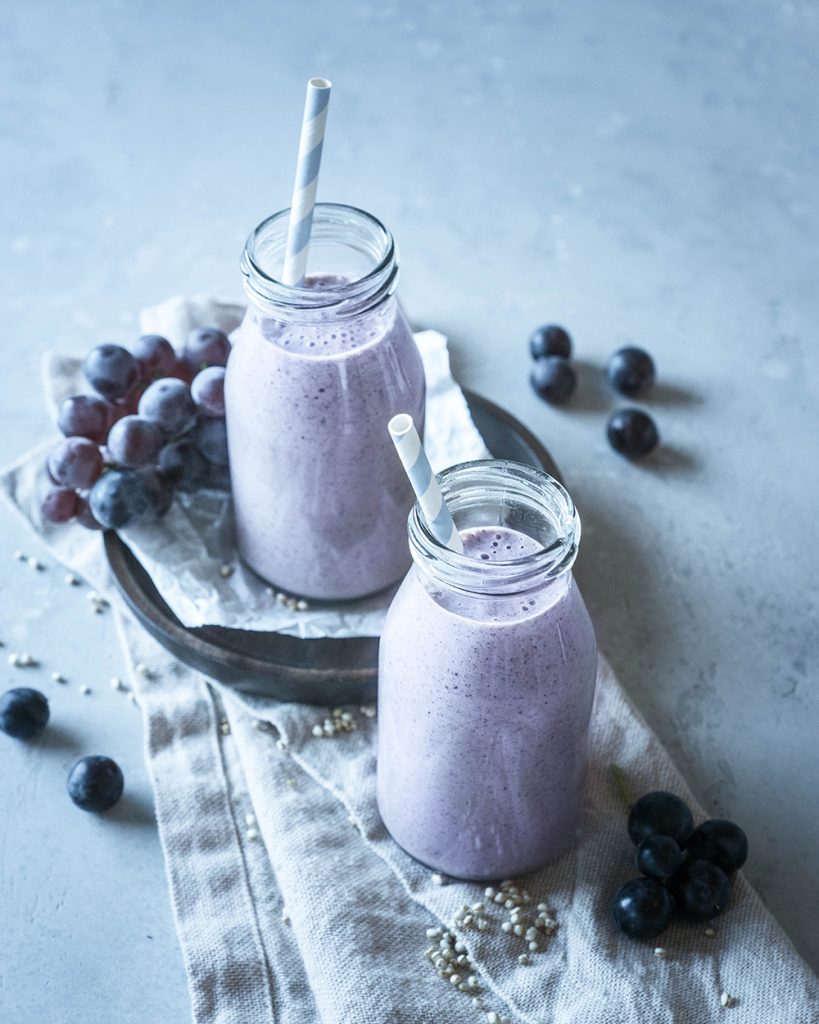 Even on colder days smoothies are a must for my health. I don't see so many ways getting the nutrients in on busy days. And I love to make them with seasonal local foods, so up new is my creation with grapes I broughthome from a walk through the vignards yesterday. Auch wenn's frischer wird: Smoothies sind für mich weiterhin eine tolle Möglichkeit Nährstoffe zu tanken. Adding a little soy joghurt, spelt milk and cinnamon makes it the perfect fall lassi. Super easy, made in 5 seconds and really yum!
Makes two glasses of lassi.
Zutaten:
2 cups (300g) dark grapes, bio
1 tsp linseed
3/4 +1/8 cup (200ml) spelt milk
2/5 cup (100g) soy joghurt
a pinch of cinnamon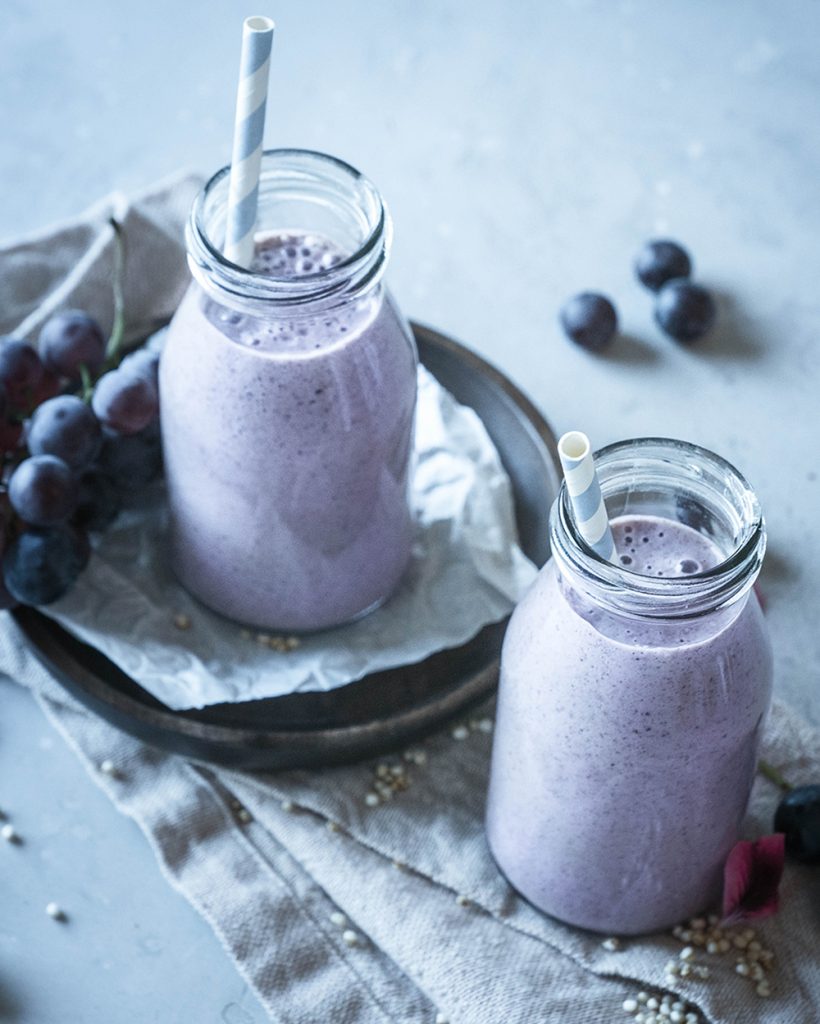 The preparation is fairly easy: just blend all the ingredients together until smoothie and enjoy!
Happy Sunday 🙂