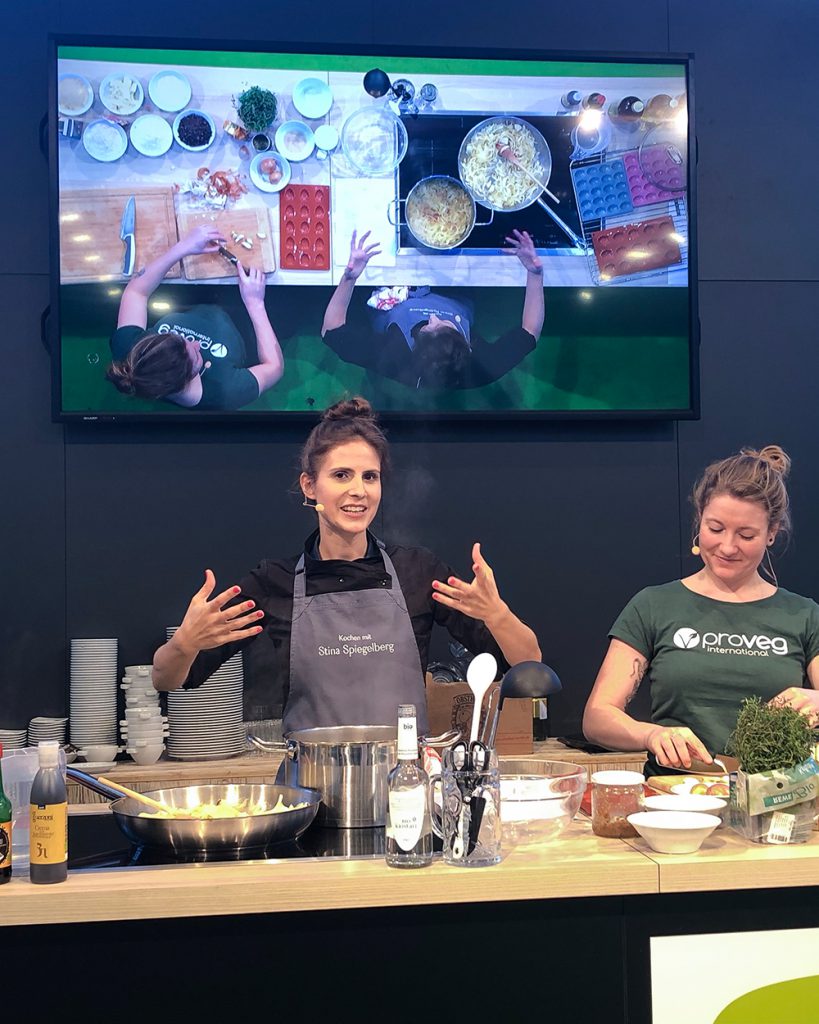 Last week I went to the Biofach Fair in Nuremberg, Germany, Europe's biggest fairs for organic products. This is definitely one of my favorite and most exciting fairs as it offers the best organic products and lets me connect with like findet sustainable thinking Minds .  The fair always presents innovations, and I want to share my personal highlights with you.
Thank you so much to ProVeg International for your impressive presentation the vegan space on the fair and for having me with my cooking demo. I loved it all and feel so blessed for all the support and girlpower going on. Thank you for all the fun, both on stage and backstage!
If you get the chance to come to Biofach in Nuremberg, don't hesitate and plan your trip for next year – it is so worth it!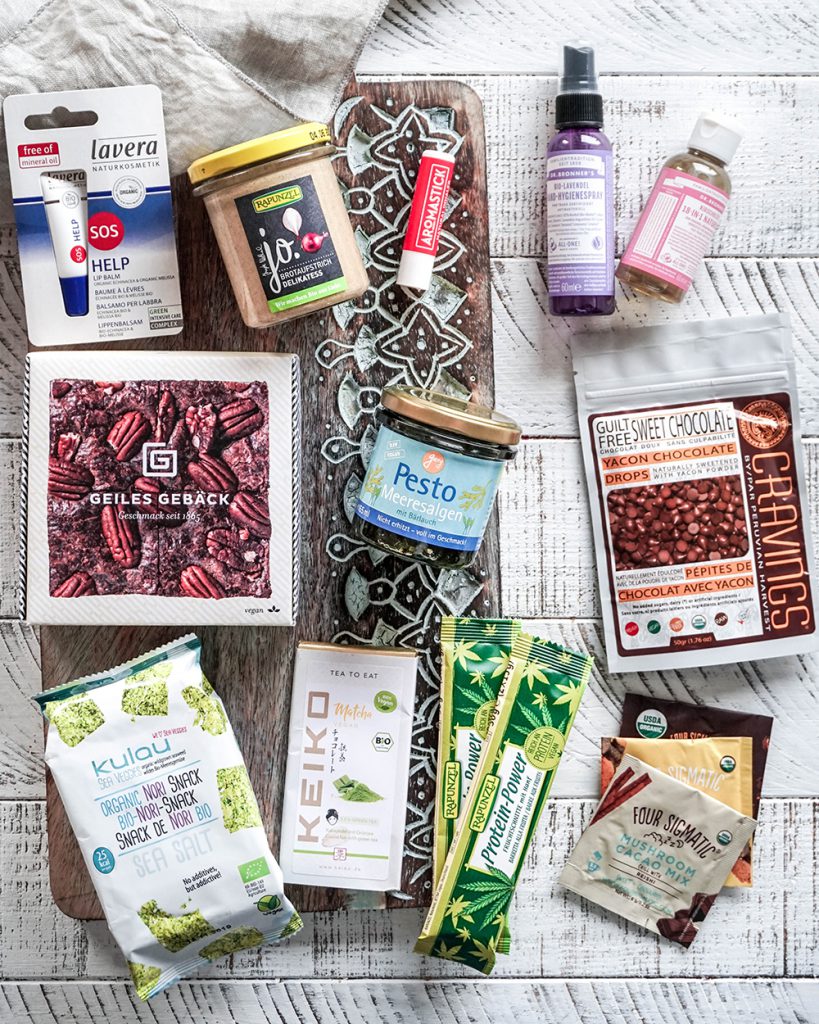 On the fair I always get loaded with goodie bags and free products. I know this sounds like a total luxury problem, but I want to address the matter, that I carefully choose what I take home and don't collet unnecessary things I won't need later. Our resources are limited.
In the following let me share my top 10+1 favorites in both foods and cosmetics with you. I'll be happy to hear your opinion in the comments below.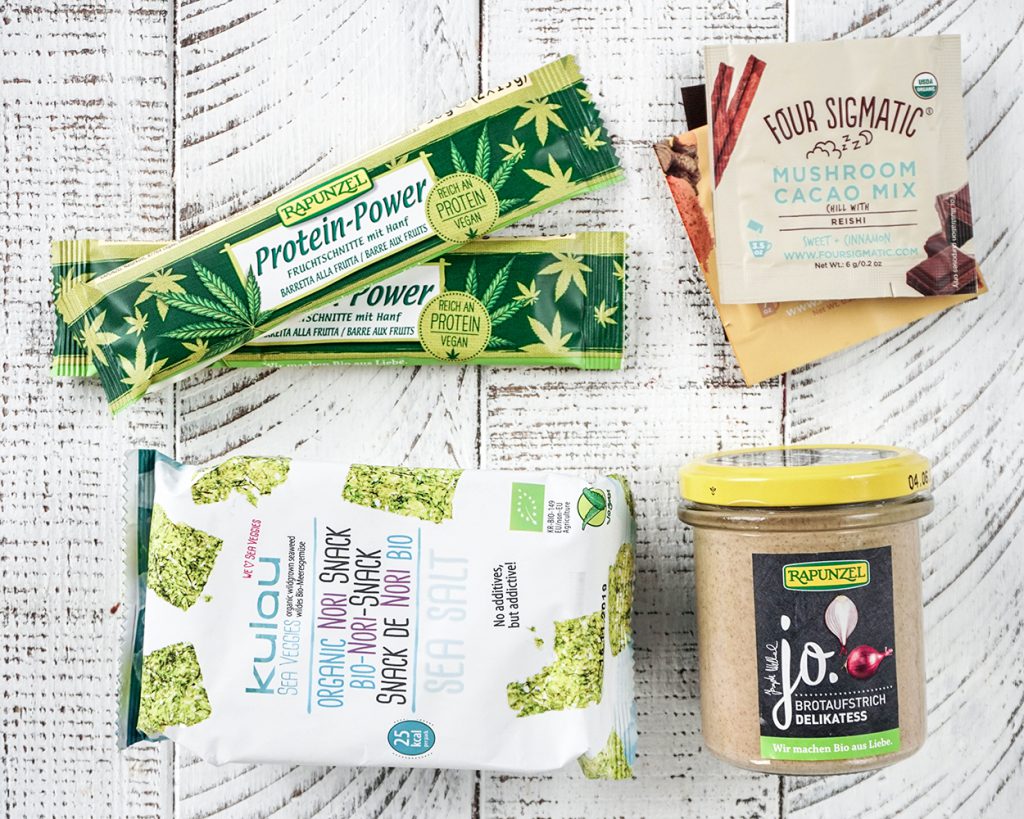 Snacks
Rapunzel scores with a new protein bar. Very natural ingrediens like hemp, sunflower seeds and dates make a tasty mix and are perfect either for a busy day or for recharging on activities. My personal favorite is this super creamy hearty spread "JO" (on the right bottom of the pic). A must try dears 🙂
Drinking mushrooms in a cocoa first sounds a bit weird. But I can assure you it is tasty and supposed to be very healthy. I tried the coffee, cocoa and golden milk and must say I don't know which one to choose, they're all great!
The nori-seaweed-snacks by Kulau make a very light snack. You don't want to always eat the same boring things? Then this is a game changer for you – give it a try, you will love this seaweed crunchiness.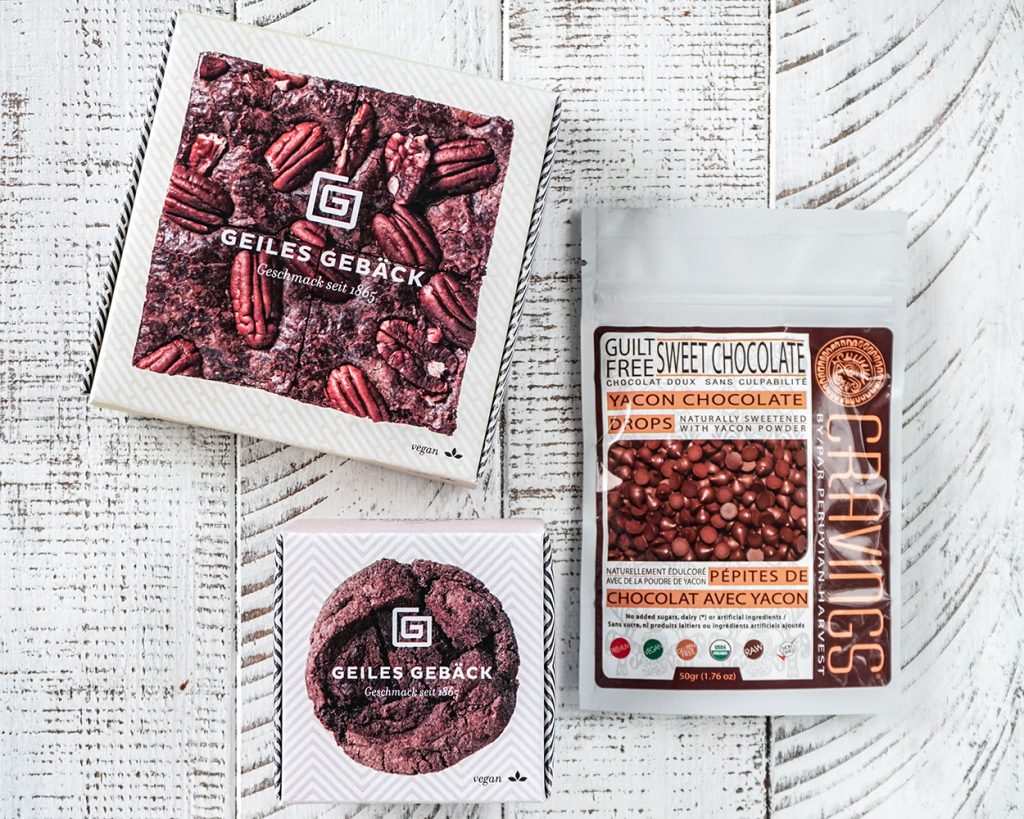 Sweets
4. Chevy, moist and perfect brownies and cookies that are vegan and organic right from your store? A dream come true!! These are actually the first store bought cookies by Geiles Gebäck I can really recommend. I can't decide which flavor is my favorite – you will have to try them yourself 🙂
Beware of a sugar rush though, they are SWEET ❤️
5. Peruvian Harvest makes chocolate with yakon. Completely refined sugar free and beyond delicious.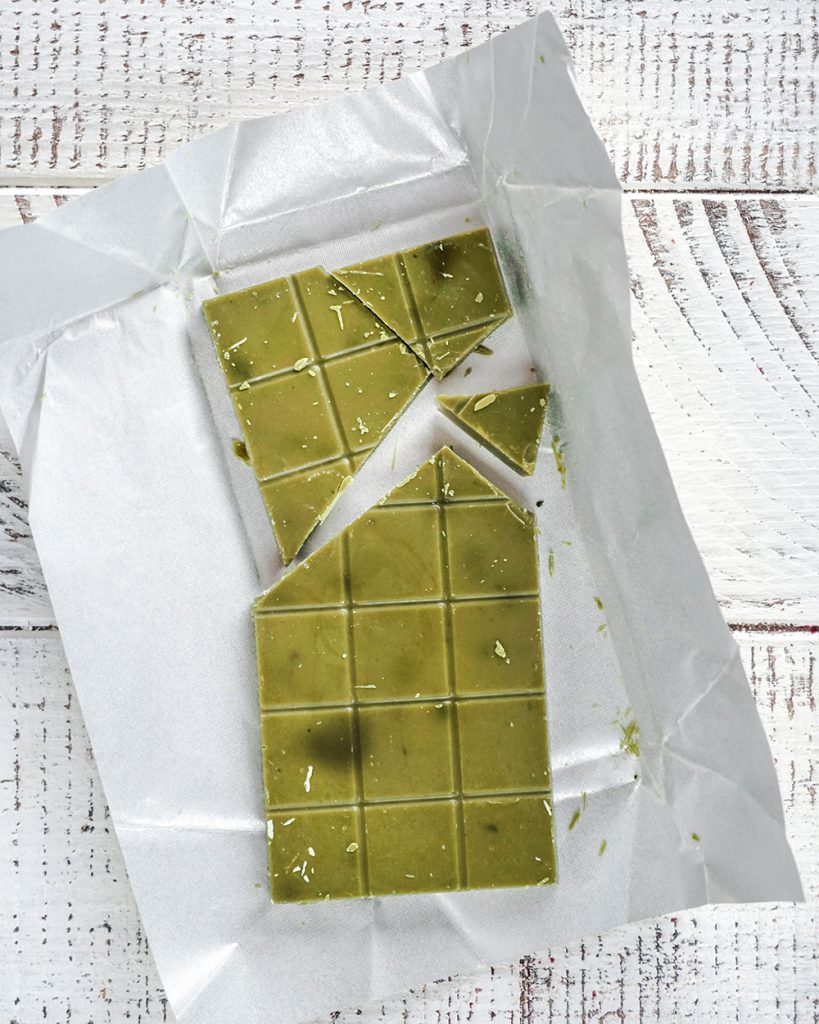 6. Yes my highlights always consist of a minimum of 50% of chocolate ❤️. This time it is Green and packed with tasty Match Green tea by KeikoTee. Definitively a sensation to your taste buds! The matcha lovers out there with totally fall for this little piece of heaven.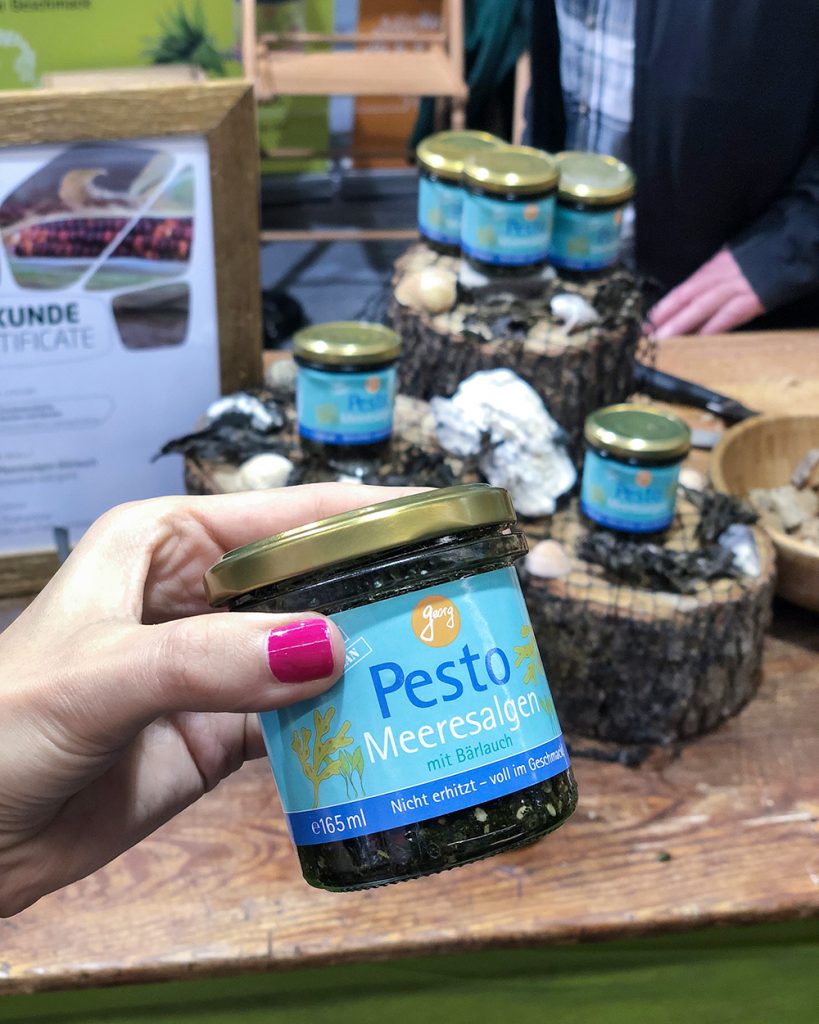 7. This pesto won the Innovation Award of the Biofach fair! Congratulations . The seaweed pesto by Goergthalhammer is unbelievably good and so savory. No taste of fish or seaweed (as I don't like it so much), only a very nice mix of fine flavors. I will definitely buy this one again!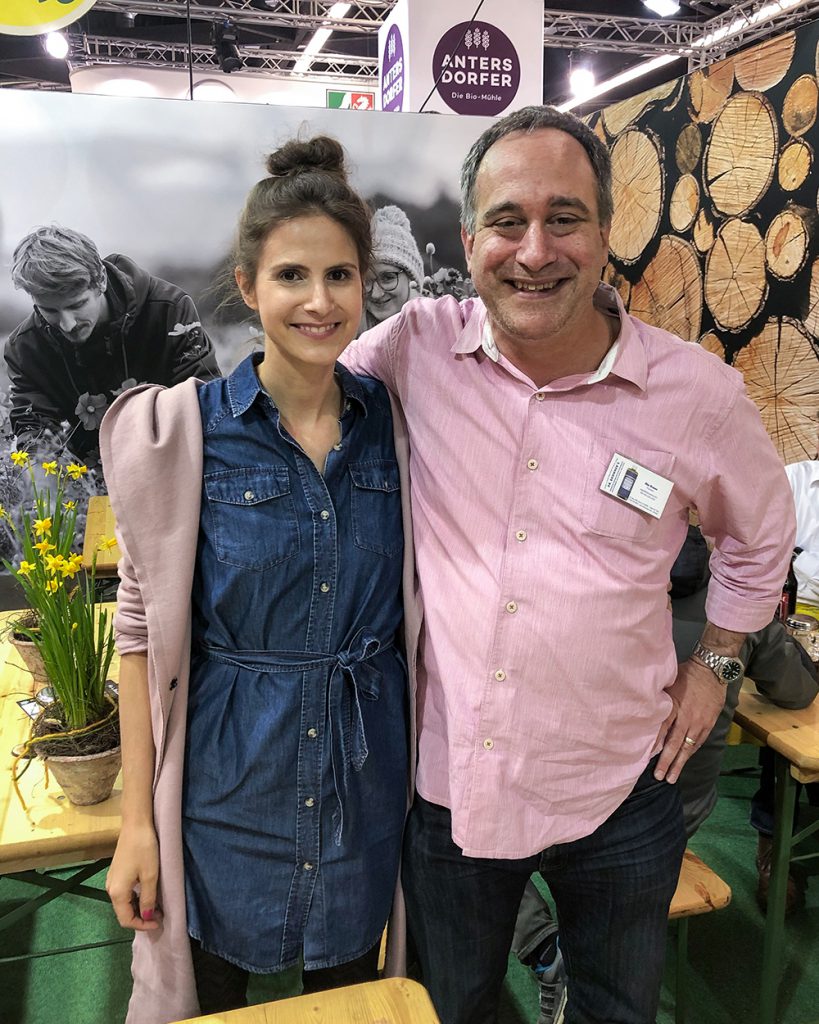 Cosmetics
8. One of my absolute highlights was the opportunity to talk to Mike Bronner, founder of the soap manufacturers Dr. Bronner. He is the living proof, that even in today's world a company with humane ethics and a social aims can be successful. Thank you make for making us believe again!
Btw: the soaps are free from everything and my swear by cosmetics, too 😉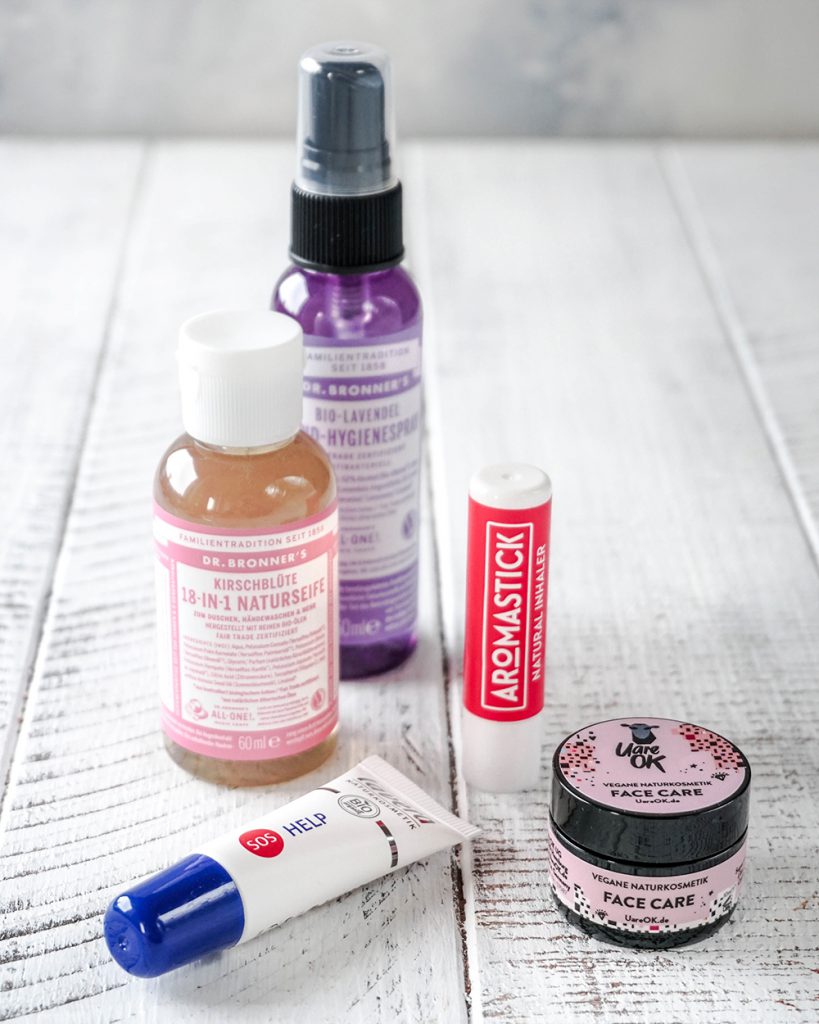 9. This Aromastick is a lifesaver and instantly went to becoming one of my favorite products ever. One sniff and you can change your stresslevel, mood and productivity. One second feels like a vacation day. Unbelieveable what scent can do to our minds. This stick will remain in my purse for ever.
10. The new organic cosmetic brand UareOK is meint to address young people and give them an organic choice of cosmetics. I really love the packaging and the smell. I am so happy that organic products are more and more becoming a range that is available for everyone. All the best to you!
11. Wintertime with dry and chappy lips is over. This SOS Help by Lavera saved me a Lot over the past week. Thanks to you!
Note: This article reflects my own opinion and choices. All products have been giftet to me as PR samples, but I didm't get any monetary compensation for writing this article.  Lots of love!