Hi I am  Stina Spiegelberg and totally addicted to food – since ever. I grew up in France in between croissants and eclairs, and found my way in every kitchen, to assist the cooks.  For me personally cooking is a sensual kind of meditation. An experience for all senses, for body and soul.
Thank you all for supporting my work as a TV-chef, vegan coach and author of already  8 cookbooks. I am so grateful and more than happy for all the thoughtful exchange with my readers, inspiring projects and companies with a social and environmental impact.
Welcome to my little wonderland. Be seduced by colourful recipes and start your vegan journey from home today! On my blog you can find the most colourful recipes for free! I am looking forward to your questions and suggestions in the comments!
Click here for the recipes.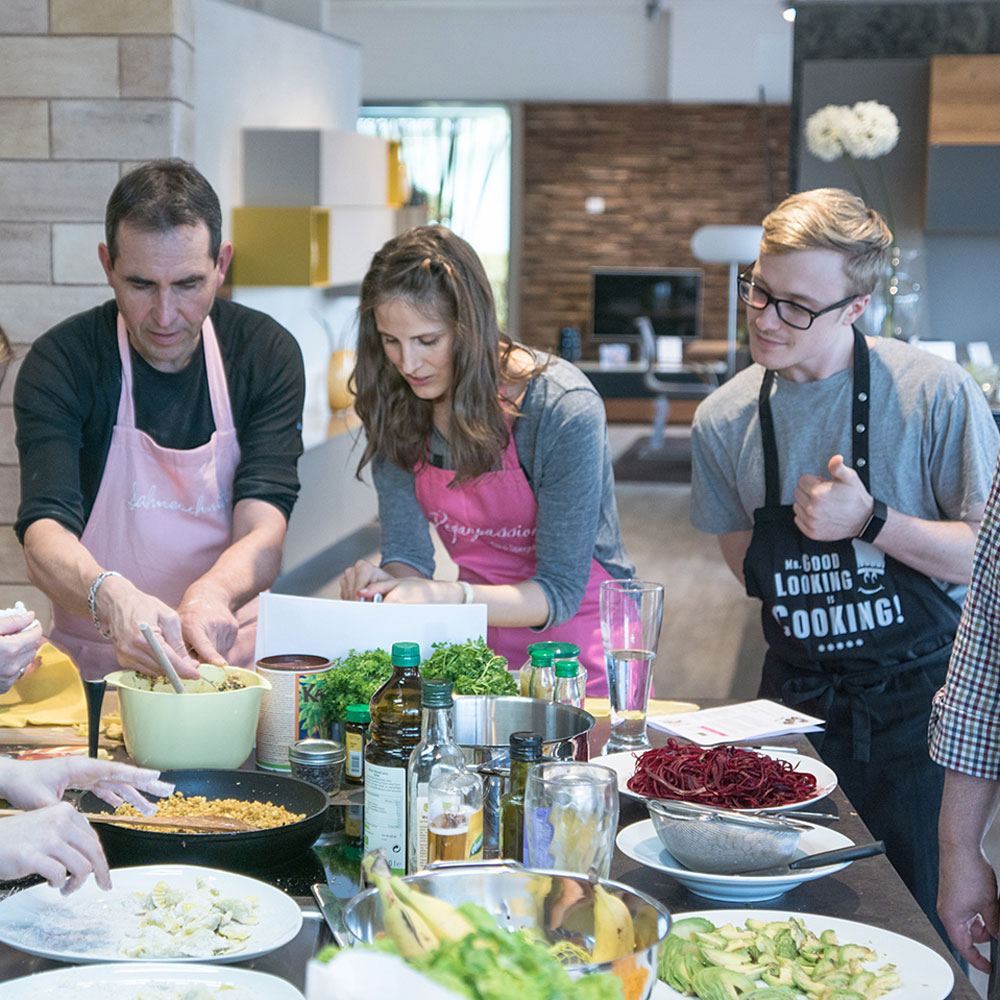 Food is a need, enjoyment an art. If you discover the passion for yourself in the kitchen, you just can't stop. From beginner courses to "Vegan for show-offs" and elaborate pastry courses, you will find the current course programme here. Course registration at hello@stinaspiegelberg.com or use the contact form.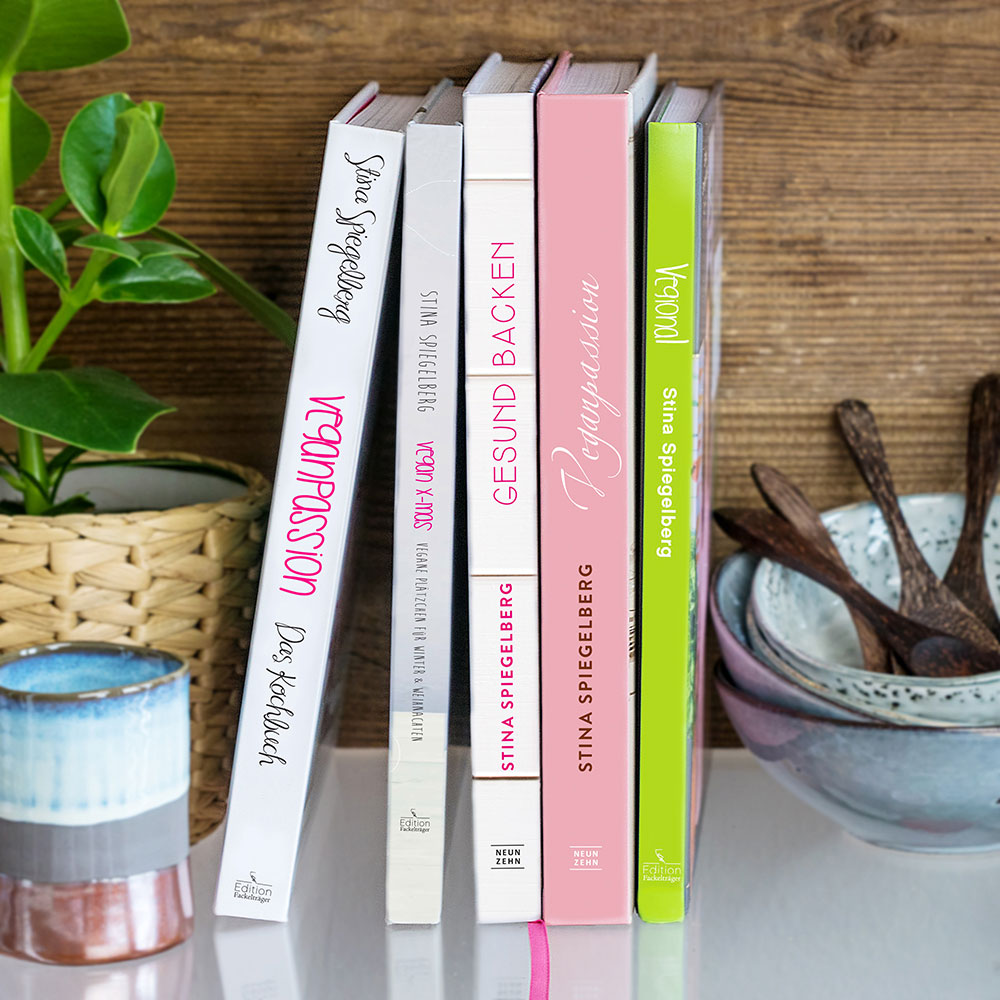 Nothing can replace a book in your hands! The whole afternoon in it, as if you could smell the pictures and taste the lines. Discover in my books and eBooks how easy & colorful the vegan kitchen is. Would you really like to have a meal? Then you've come to the right place with my recipes. Order your book now!

 
In 2016 I founded the PLANT BASED INSTITUTE together with three great colleagues, Sebastian Copien, Niko Rittenau and Boris Lauser. The institute offers a six-month training as
Plant Based Chef & Nutritionist at the highest culinary level. Click in and learn more about the unique training!