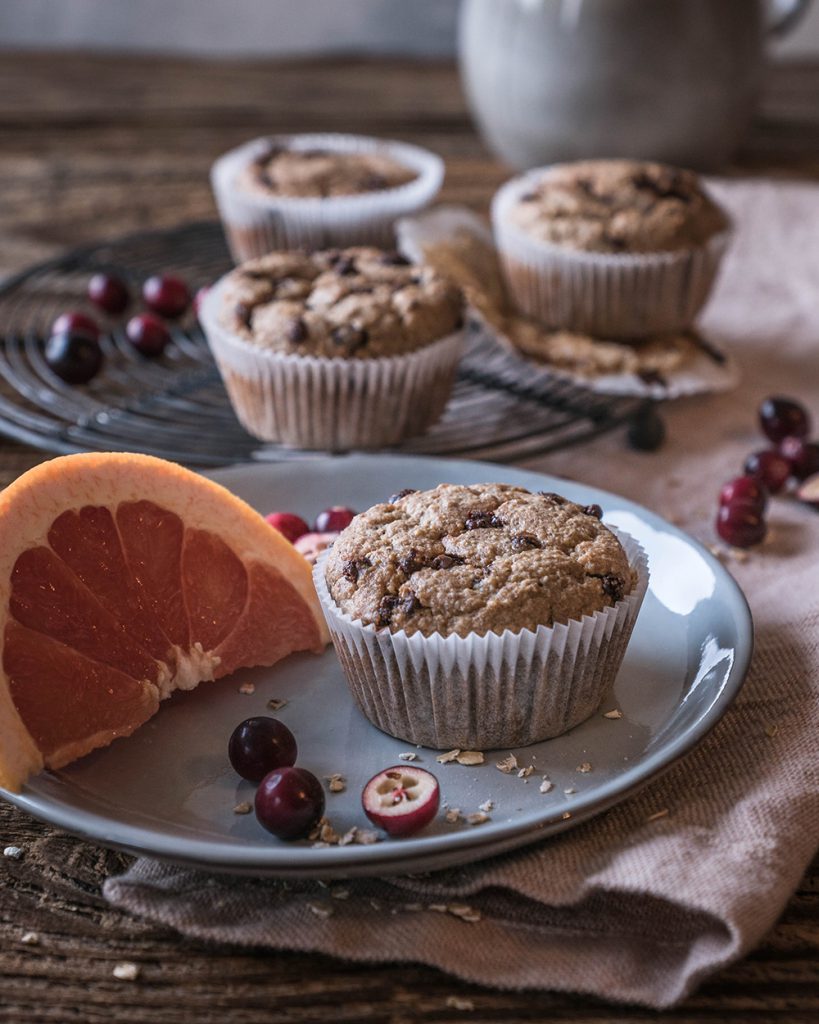 Cake for breakfast ist a kids dream. Do you remember all the things you find extremely tempting now that you've grown up simply because you weren't allowed as a kid? Going for a swim right after a meal, a milkshake for a midnight snack and cake for breakfast were mine. But with these muffins you won't have any regrets whatsoever. Because with this recipe cake ist the new breakfast. Yay!
Makes 10 muffins.
Preparation time: 10 minutes
Ingredients:
1,5 Cups (200g) whole spelt flour or oat flour
1/4 tsp Stevia (for 50g sugar)
a pinch of cinnamon, vanilla and salt
2 tsp baking powder
4 bananas (400g)
1 tbsp lemon juice
2/5 cup (100ml) water
1/8 + 1/16 cup (40g) vegetable oil
3/8 cup (70g) chocolate chips or dried cranberries
In a mixing bowl combine the flour, stevia, spices and baking powder. Blend the banana with the water and lemon juice until smooth, then add to the flour mixture. Combining the oil stir by hand until smooth. Divide the batter to 10 muffin moulds and bake at 350°F (180°C) upper & lower heat for 25 minutes. They are best when warm. Have fun trying the recipe!